2,500,000 chinese halogen lamps recalled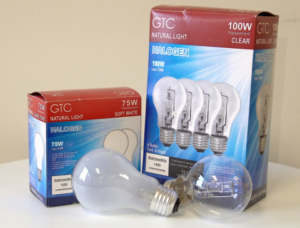 GTC halogen light bulbs can shatter while in use in a lamp or light fixture, posing laceration and fire hazards to consumers.
The tops of the bulbs read "GTC" and include the wattage and lumens values. The bulbs are packaged in blue and red cardboard boxes that read: "GTC NATURAL LIGHT" across the top, along with the wattage and color of the bulb.
The coomplete list of model numbers and bar-code numbers is here on the CSPC website.